Santorini Wine Adventure: Sunset Tour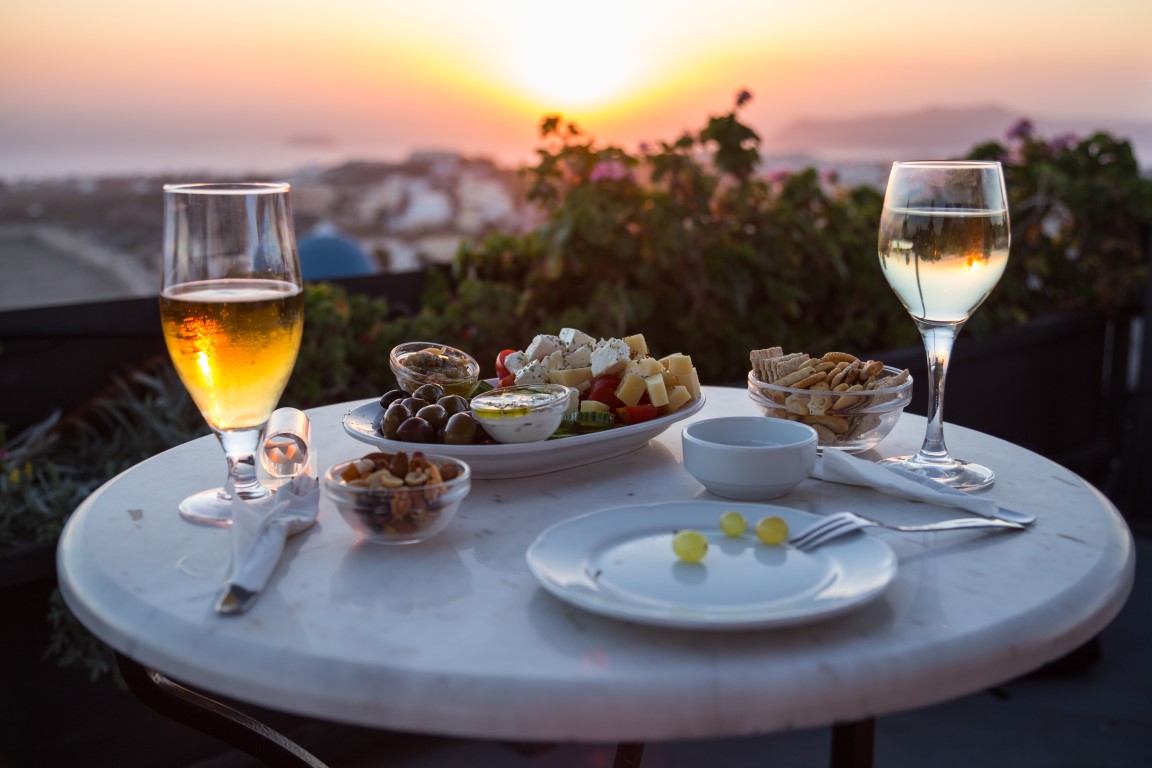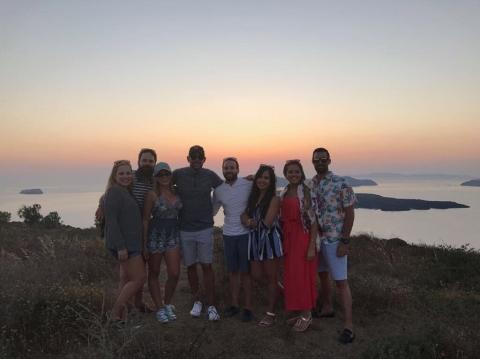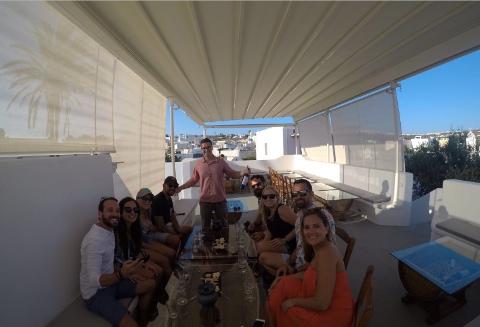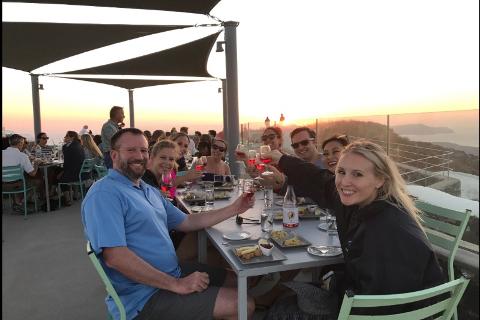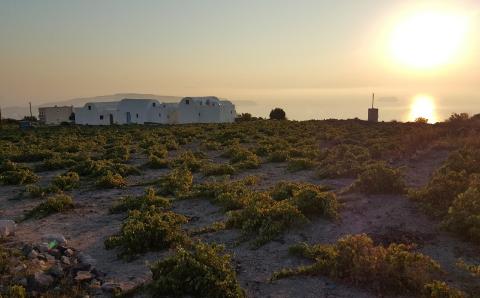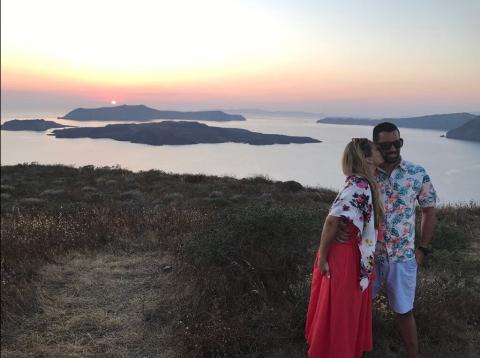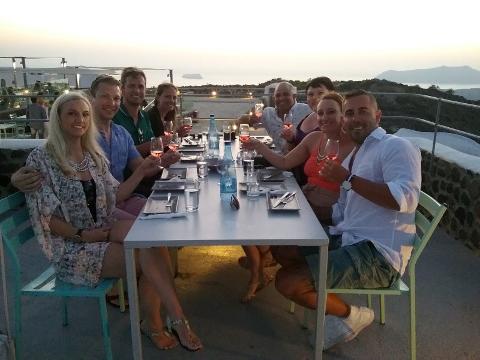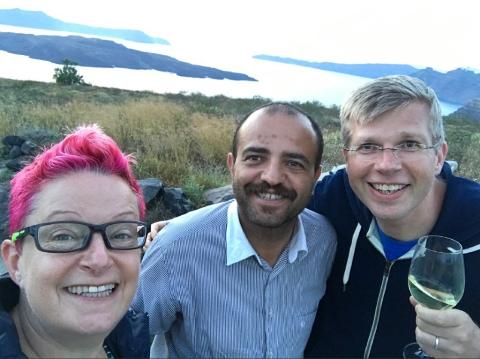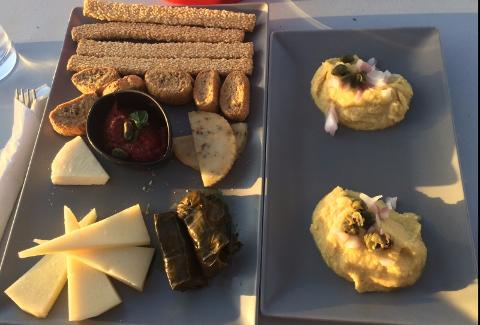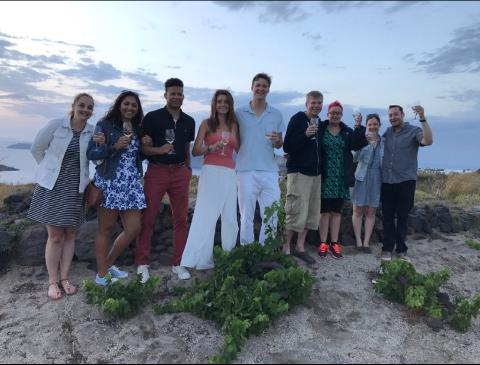 Duration: 4 Hours (approx.)
Product code: PJF7VT
Admire the charming landscape of Santorini as you move between three of the most celebrated wineries in the island, on a late-afternoon wine tour of the island's countryside
Taste the celebrated wines of Santorini and admire the charming landscapes during sunset time as you move between three of the most distinctive island wineries on a 4-Hour sunset wine-tasting tour.
Learn about the island's unique viticulture, which is amongst the first to produce wine in the Mediterranean and explore the cellars of each winery to see where the wine is bottled and matured.
Sample some of the top wine vintages each estate has to showcase served alongside local snacks and enjoy views of the iconic Santorini's sunset during wine-tastings at the final winery visit.


Highlights:

Explore the crème de la crème wine estates of Santorini
Taste a selection of 12 different wines in three celebrated wineries
Enjoy delicious platters of cheese from small Greek producers
Listen to expert advice about Greek wines, food pairing and wine-tasting
Enjoy personalized attention and hear interesting facts about wine from your wine-expert guide
Experience a wine-tasting session during sunset time at a hill-top winery on the volcanic cliffs
Take part in one of a kind experience, ideal for all individuals who enjoy wine, regardless amount of knowledge
Hotel pickup & drop-off
Sunset Tour Route: May 11 - October 03
·Boutari Winery or Artemis Karamolegos Winery or Avantis Winery
· Estate Argyros or Gavalas Winery or Hatzidakis Winery
· Venetsanos Winery (Sunset views, Greek cheeses & tapas)
Evening Tour Route: April 06 - May 09 & October 05 - October 31
· Boutari Winery or Estate Argyros
· Venetsanos Winery or Hatzidakis Winery
· Artemis Karamolegos Restaurant/Winery or Avantis Estate (Greek Tapas Dinner)
* The Evening Tour is a non-sunset wine tour. The tour stops at 2 traditional wineries for wine-tastings followed by a Greek Tapas Dinner at a restaurant/winery.
What is Included:
Hotel / Airbnb pickup and drop-off
Transportation by deluxe air-conditioned mini-van
Visits at three traditional Santorini wineries in the island's countryside
12 different wine-tastings from Santorini and Greece
English-speaking wine expert guide / Sommelier
A tapas platter filled with cheese and snacks at the final winery
All taxes
Admissions and tasting fees at the wineries



Tasting Information:
The wines served during the tour are mainly whites and dessert wines, as these are the kind of wines the island of Santorini produces.
This is a gentle note for guests that only drink red wine.


Additional Information:
This is a small group(shared) tour, that can accommodate up to 8 people.
Operated as private, the tour can accommodate larger groups upon request.
Duration 4 hours approx. Exact duration may vary.
Departs from Monday to Saturday at 15:30-16:30 pm approx. (start time may vary depending pickup location and seasonality).
Available from May to early October annually.
In case you would like to take this tour prior of May or later than September, you may consider booking the private version of the tour referred as "Private Santorini Wine Adventure" , on the main booking screen.

Pickup information:
Parts of Santorini are built on a slope, in case your hotel /Airbnb is inaccessible by car due to landscape, pedestrianized areas or any other restrictions, your pickup will be set a nearby meeting point location within walking distance from your accommodation that will be advised after your booking.

Tour Time-Table:
The tour operator reserves the right to alter/shift the time-frame of the tour due to unforeseen circumstances, weather conditions and slots/tables available at the tasting rooms of the wineries that day. Your tour might start at a little later or prior time in a continues effort to provide a better service and to secure a smoother experience to all of our guests.


Private Tour:
The tour can be offered as private as well, for you and your party.
The total cost for a private tour is 800 Euro for a group of 2 up to 6 people max and 130 Euro extra for each additional person.

In case you will be a group of 7 or more people total on tour, please book at the regular per person rate as advertised on this page (130 Euro per person) and your tour will be complimentary upgraded to private just for your group, automatically.