Private Santorini Food Tour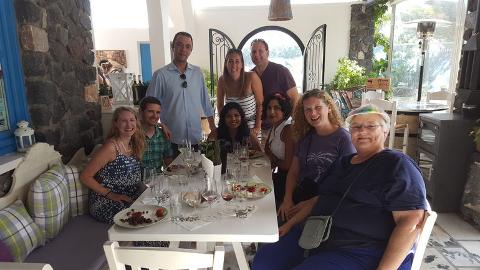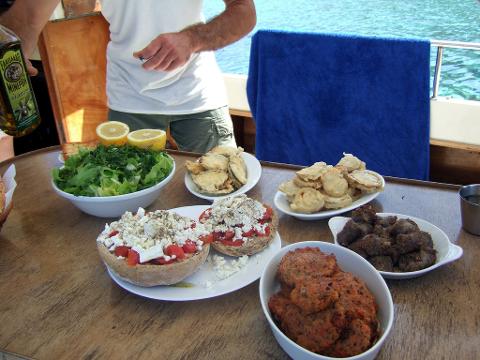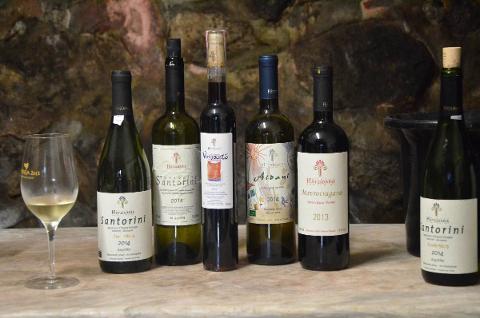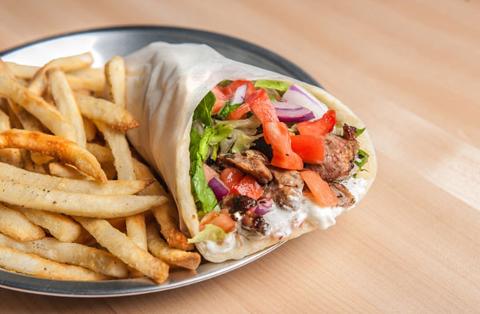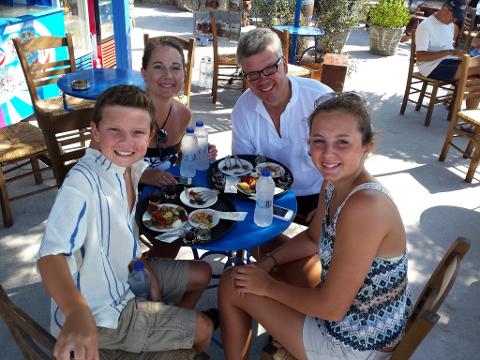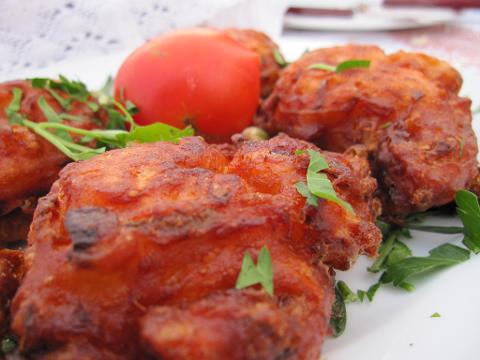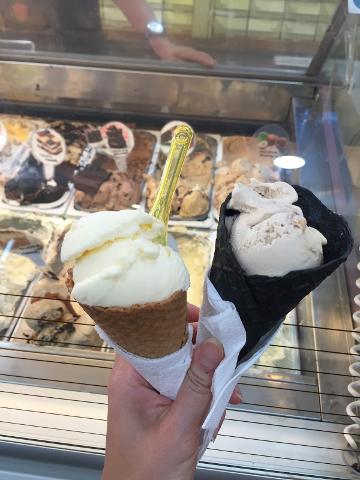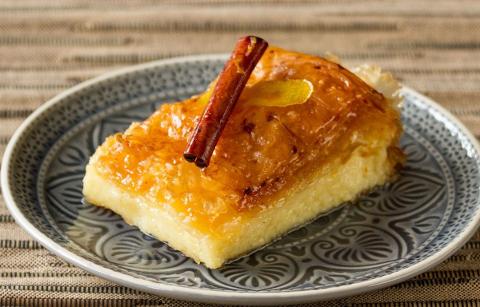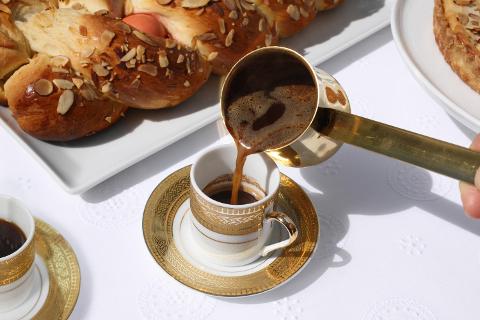 Kesto: 6 Tunnit (noin)
Tuotekoodi: PECH6Q
Enjoy a day towards the foodie side of Santorini while sightseeing at leisure across the island.
Start your day at the postcard-perfect town of Oia enjoying a fresh scoop of home-made ice cream while posing for pictures against the back drop of the Aegean sea.
Continue to a local vineyard learning what makes Santorini's wine so distinctive worldwide and sampling the most significant and typical styles of wine the island produces.
Besides a wine making region, Santorini is also the home of the local "Donkey Brewery" producing three types of fresh & unfiltered local beers.
After sampling some of the local beer as well, continue to the islands south side and discover sites such as the Venetian light house and local tastes of farming products at a family-owned farm and deli shop.
A visit in Greece is not yet fulfilled unless you sample some of the famous Greek sandwich "Gyros on pita bread", with chicken or pork meat, tzatziki sauce and fresh tomatoes!.
Relax at the table of this small sized local street restaurant as your tour guide passes you over the plate with your fresh gyro sandwich in hand.
After your quest of flavors in the countryside, head to the black beaches of Santorini for a drive-through towards the Aegean waters and enjoy a light lunch of excellent assorted Greek small plates of food (tapas).
As food is out of the question for the rest of the trip, finish your day at an old cafe with a Greek cup of coffee accompanied with desserts that Greece is proud of making.
Highlights:
Try the famous "gelato" ice-cream of Oia, at "Lolita's Gelato".
Wine-Tasting and Tour at a traditional winery of Santorini, try 4 different types of the most typical styles of wine produced.
Visit the local micro-brewery "Donkey Brewery", try 3 styles of fresh and unfiltered local beer.
Visit a traditional deli-shop at the countryside and try fresh grown local produce of Santorini.
Make a "gyro" stop, the most famous "street food" throughout Greece – choose between chicken & pork flavors.
Enjoy a local lunch of traditional Santorini tastes at one of the very best local restaurants, away from the "beaten paths".
Round off your day with a cup of traditional hot or iced Greek coffee alongside fresh Greek desserts, at a quaint café where locals spend their free time.
Savor the foodie side of Santorini while sightseeing at leisure, hearing interesting facts and local stories of Santorini from your private guide.


What's Included:
• Pickup & return from your Hotel & Airbnb's (meeting point will be set) & top of cruise port's cable car
• 6-Hour Private food tour of Santorini with an English-speaking guide.
• Lunch and drinks as specified above.
• All admissions, taxes and fees.
Not Included:
• Cable car tickets for cruise ship travelers.


Departs daily, day & afternoon & upon arrival of Cruise ships.


Additional Information:
The tour rate is calculated for a private tour for 2 persons.
Each additional guest (more than 2) costs 100.00 Euros per person extra.
The tour is private and ideal for guests willing to explore both the island and its food/wine.
The tour is ideal for cruise ship travelers, the start time and itinerary will be adjusted to fit the schedule of your cruise ship.
100% guarantee on time arrival back to the cruise ship is given on this tour.